The Neighbourhood-Parliament Concept for European Context
The Neighborhood-Parliament concept started in India in 1995, founded from Edwin M. John and spread through the world through the Neighborhood Community Network NCN-world. Since 2010 they work with sociocratic decision making.
In November 2019 the knowledge arrived also in Middle-Europe because of the Sociocracy&Politics Congress of SoZe in Salzburg. There we learned to know Joseph Rathinam, the Master-trainer of Inclusive Neighborhood and Children´s Parliament and also one of the Directors of NCN-world.
5 Days workshop with Joseph Rathinam – 6th to 11th September 2020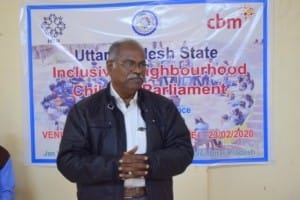 The participants from all European Countries will be introduced from Joseph Rathinam into the concept of Inclusive Sociocractic Neighborhood and Children´s Parliaments, it´s purpose, how it works, what are the requirements, the way how to implement it, the obstacles and best-practises.
Info concerning corona-pandemy
If the Austrian law would not allow the visit of Joseph Rathinam, we would bring him into our group via internet every morning from 9:00 to 13:00 (that´s 13:00 to 17:00 Indian time). Group-works, discussions and studies in the afternoon will then follow our self organized program along the guidance of Joseph Rathinam.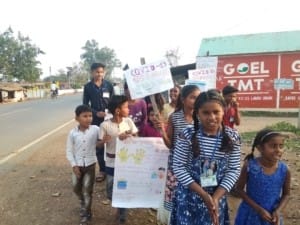 Target-groups, language
We invite from whole EuropeProcess-manager (accompanying citizen-participation processes), Youth-Worker, Politic Maker, Transition-Town-Trainer, Art-of-Hosting-Trainer, Sociocratic Facilitator and Certified Sociocracy Experts CSE, Citizens who are interested to start a Sociocratic Neighbourhood-Circle and/or Children´s Parliament.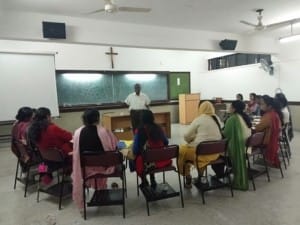 The workshop is running in English.
Number of participants
Minimum 20, maximum 50 persons.
Date
Start 6th September 15:00
End 11th September 14:00
It is possible to come with tent or caravan, or use matress camp. In this case you can arrive at 5th Sep. and stay till 12th Sep. 2020. Also 8 bedrooms are available for one night before and after the workshop.
Place
FLACKL-WIRT in Nether-Austria, 2651 Reichenau an der Rax (East-Alps), Hinterleiten 12
If social seperation would be the ongoing law in Austria (because of corona-pandemy), everybody has to carry a mask for nose and moth.
Costs
The price will be reduced (minus € 90) if there are up to 30 participants! SoZe (Region Vienna+ East-Austria) is looking for fundings for Joseph Rathinam´s journey-costs and honorary. The costs down there are counted without fundings and will be reduced if fundings will be received.
Price for 5 nights from 6th to 11th September with 5 full-day accommodation incl. trainers-costs.
Mattress camp, tent, caravan: € 580,- (for 10-20 persons)
3-6 bed room, shower + toilet in the corridor: € 615,- (for 21-40 persons)
2-bed rooms, shower + toilet in the room: € 700,- (for 8 persons)
Program
This workshop is build on teachings, exercises, group work, exchange and networking, games, insights and answering questions
Day 1 … 6th Sep. 15:00 – 18:00; 19:00- 21:00

Come together
The dream of a new world
The challenges
The root causes for the ills

Day 2 … 7th Sep. 9:00 – 13:00; 14:30-19:00

Participatory forum
Neighborhood-Parliaments in India

History and Success-stories
Neighborocracy / networking

How to start Neighbourhood Parliaments NP?
Starting with Children´s Parliaments CP
CPs in School-Settings

Day 3 … 8th Sep. 9:00 – 13:00; free afternoon

CPs and their functioning

Election & Swearing in
Meetings and records
Role of each minister – using SDGs

Day 4 … 9th Sep. 9:00 – 13:00; 14:30-18:30

Connecting Children, Youth and Adults in the Neighbourhood

CPs & Community intervention
Functional training
Life skill training
Value clarification Exercises

Day 5 … 10th Sep. 9:00 – 13:00; 14:30-18:30

General Clarification
Success-Stories of NP & CPs in India
Starting NP and CP in European context
National and international alliances

Day 6 … 11th Sep. 9:30 – 13:00

Action plans, online groups
Harvesting the learnings, networking
Celebration
Bookings
See below. Please book until 4th June 2020! If we do not have 20 participants until June 4, we will cancel the offer because of high financial risk of the provider-organization. A high number of participants who are booking immediately will also help to get any funding. We send all invoices two weeks before the Workshop.
https://soziokratiezentrum.org/wp-content/uploads/2018/09/SZ_logo_4C.png
0
0
Barbara Strauch
https://soziokratiezentrum.org/wp-content/uploads/2018/09/SZ_logo_4C.png
Barbara Strauch
2020-05-12 20:28:35
2020-05-18 15:12:33
Politics From Below